Congratulations! You're ready to take the next big step in your life – retirement.
Looking for the perfect place to retire can be exhausting and confusing.
I have worked with a lot of retirees and future retirees. I know the steps that have gotten you this far. The hard work and planning it took to enable you to even consider retirement on the Outer Banks. It's a big decision.
Helping you Choose Your Outer Banks Retirement Home
Let me guide you in finding the perfect Outer Banks retirement community. Whether you are close to retirement or a few years away and want something that will generate some income to help pay for the house before you're ready, I am here to help. I am very patient, not pushy, knowledgeable, honest, straightforward, ethical and can negotiate an excellent deal.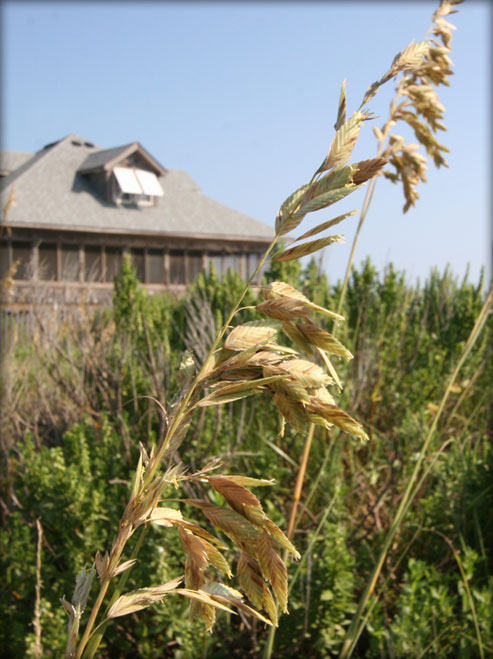 Why Retire to the Outer Banks?
Besides the obvious; our gorgeous beaches, endless sunrises, sunsets, and beautiful water views all around, the Outer Banks has a lot to offer. Our climate is temperate. We rarely have snow. There is a great deal to do here. There is always something happening; art exhibits, jazz festivals, bluegrass festivals, summer concerts, marathons, fundraiser's, chowder cook-offs, shows, billfish tournaments………… the list goes on and on. Retirement on the Outer Banks is definitely NOT boring!!! We have lots of fantastic restaurants, several great golf courses, plenty of opportunities for donating your time and getting involved. We have a great hospital and many specialists. There is a very strong retirement community here, people just like you who want to keep going and doing.
Begin Your OBX Home Search Today
You can start your search for the perfect house right here. Just click on Search Outer Banks Real Estate and it will take you straight to my main website: jackiefreed.com. Need some help figuring out even where you need to be looking? Give me a call – shoot me an email or text.  As your real estate broker, I can educate you about the different Outer Banks neighborhoods and what they have to offer. We can begin to narrow it down based on how you want to live and what your interests and goals are during your retirement.
Thank you for visiting my site. I hope you give me the chance to prove just how much I care about my clients and what great service they receive for now and beyond through preparing for retirement on the Outer Banks.
Jackie Freed's Client Testimonials
My wife and I have been working with Jackie for about 10 years now. We have purchased one home and put contracts on several others in the Outer Banks. Jackie is very knowledgeable and always stays in touch with us regarding any potential opportunities to buy. I would definitely recommend using her.

Jackie is a very helpful and professional agent. She is so friendly, it is like house hunting with a friend when you are with her. She helped us the entire process from showing houses to negotiating contracts to dealing with inspection issues. She has kept in touch post closing too and has assisted us with recommendations for contractors and maintenance. Would use Jackie again and recommend her services to friends/family.

Jackie showed us properties from oceanfront condos to west side neighborhoods and everthing inbetween She would give us her personal opinions on each property both the pros and cons. We found a shortsale property that took 11 months to settle. Jackie was instrumental in securing this transaction. Since we bought the house, over two years ago, we have asked her several times for recommendations of people in the Nags Head area that we could hire when projects need to be done. Having been in the real estate business for so long, she knows very reputable people. We have bought several houses, throughout the years, and we can honestly say Jackie Freed is the best real estate agent we've every had the pleasure to deal with.

With great pleasure do my husband and I recommend Jackie Freed. We have bought multiple homes from multiple agents in different locations but never a business. Jackie was always one step ahead of us when it came to what to consider. Lots of preemptive thinking. She was with us every step of the way in dealing with our town ordinances and what could be grandfathered in. She's gracious, caring and, savvy! a real professional.

We made two trips to NC to look at houses. At the time, we did not know exactly what we wanted. Jackie Freed tirelessly worked with us and our budget and showed us multiple houses from North Nags Head to Corolla. We finally found a town house in Duck that was in our price range and was close to the ocean. Jackie was knowledgeable about all aspects of the real estate market. She helped negotiate the best price for us and stayed with us until we settled. We highly recommend Jackie Freed for all your real estate needs. We will definitely use her again in the future if we decide to move up to a bigger house.

Jackie is an excellent real estate agent. She has extensive knowledge of the Outer Banks. We worked with her for about 5 years before we made a purchase. She showed us many houses, but also was very aware of what we were looking for so she didn't waste our time if she knew something wasn't for us. She eventually found a lot and a local builder who could build exactly what we were looking for. We couldn't be happier with our new home. Jackie worked incredibly hard over a long period of time finding just the right solution for us. Her knowledge of local service people, stores, etc has also proven incredibly valuable to us. Jackie is an overall excellent real estate agent, and I highly recommend her.

For the past six years, Jackie Freed has helped us search for the perfect home. We have challenged Jackie continuously with numerous requests, for multiple house showings throughout the Outer Banks. During this time, our minds and whims have changed constantly and Jackie has demonstrated a positive attitude, enduring patience, a wealth of knowledge, expertise and personalized client service which has reached above and beyond that of a typical realtor relationship. Her inside knowledge of the Outer Banks real estate market, and her recommendations of people in the related businesses, such as financing, insurance, contracting, and inspections has been invaluable to us. We recently purchased our dream home, and Jackie was instrumental in guiding us through the entire transaction. We have been so pleased with her service, that we have retained Jackie to sell another property. We highly recommend Jackie Freed as the perfect realtor for selling and buying property in the Outer Banks.

We couldn't have been more impressed by a Real Estate Agent! From start to finish, Jackie showed herself to be knowledgeable, a smart negotiator, and responsive to all requests made to her not just by us but by the lender, inspector etc. She was a "step ahead" anticipating what would be needed and how to best get it done. She provided timely feedback, good advice, and her contacts in the local area proved to be very valuable! Jackie is the kind of agent who you can put your trust in knowing that she is looking out for your best interest! We highly recommend her!

We were searching for a home on the Outer Banks for over two years. We finally ended up with a home that exceeded all our expectations, in no small part due to Jackie's persistence.

Jackie was a pleasure to work with, she knew the area, she demonstrated patience, and she was always responsive. I have absolutely no reservations in recommending her to anyone needing a real estate professional.